Our Hunt Test filled both days!!!
1st brace leaves the line at 7:30AM.  We are going to try our best to run everyone before it gets dark and we think we can do it.  Take a look at the running order to see where you are and then check out our time sheet to see what time you might run.  Understand that the time sheet is only a guesstimation and in no way does it mean that is the exact time you will run so please be much earlier than what it says on the sheet because if it's time for your brace and you are not there, you will be skipped.
Also, if you are staying in a motel listed in the premium, please make sure they still allow dogs.  Motels constantly change things.
The running orders and time sheet are below.
See you this weekend!  Gonna be a fun one!
Click the links when they are active for the running orders for our November 2018 HT.
Time Sheet
**These times are only a guesstimate, they are NOT the actual times you will run!**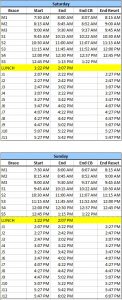 Running Order Saturday 11/17/18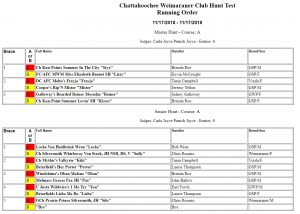 MH & SH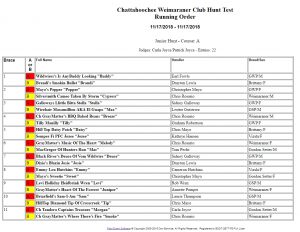 JH
Running Order Sunday 11/18/18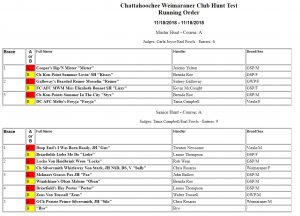 MH & SH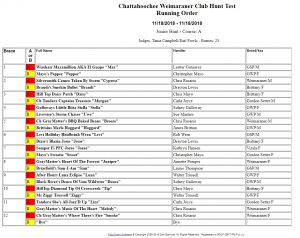 JH